Drammer won first 2017 CSAW prize in the category Applied Research Best Paper Award.
Luckily, Victor was there to receive this award on behalf of the Drammer team!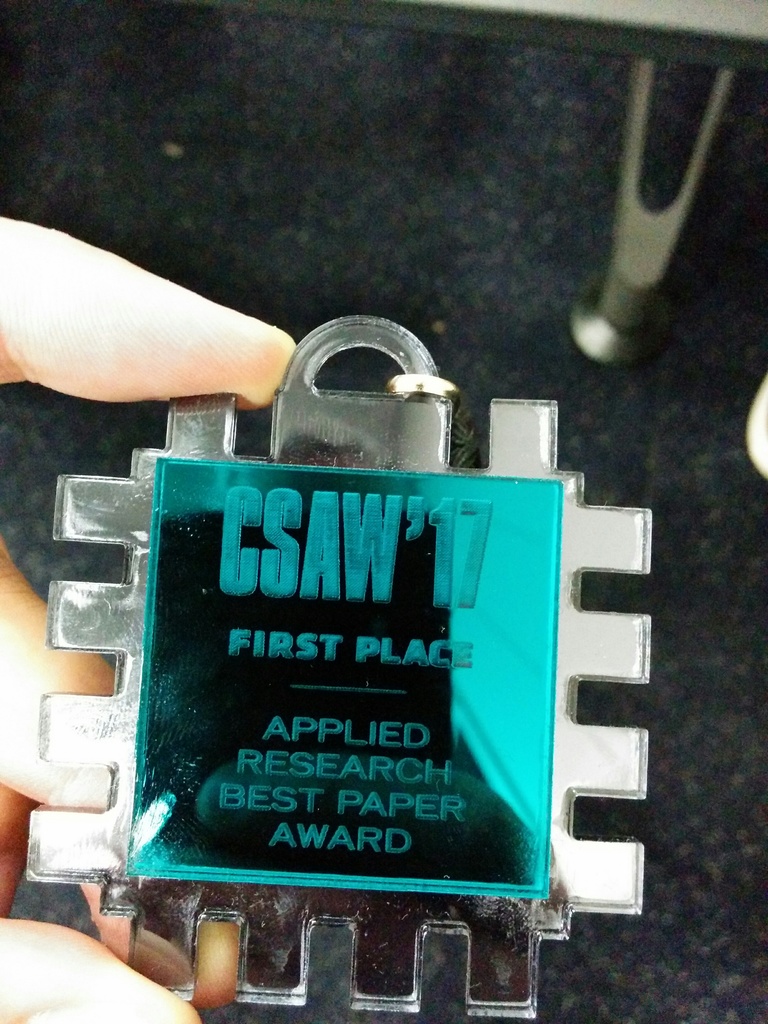 To quote the CSAW site:
Accepted papers are presented by one of the student authors in poster-format during CSAW Finals. Industry experts serving as judges evaluate the originality, relevance, and accuracy of the research.

With eligibility limited to previously published papers, this competition has a reputation for drawing some of the best doctoral security research worldwide.
vusec is proud of this academic and industry recognition.