Monthly Archives: April 2017
Dennis' paper "Compiler-Agnostic Function Detection in Binaries" just won the best paper award at EuroS&P 2017!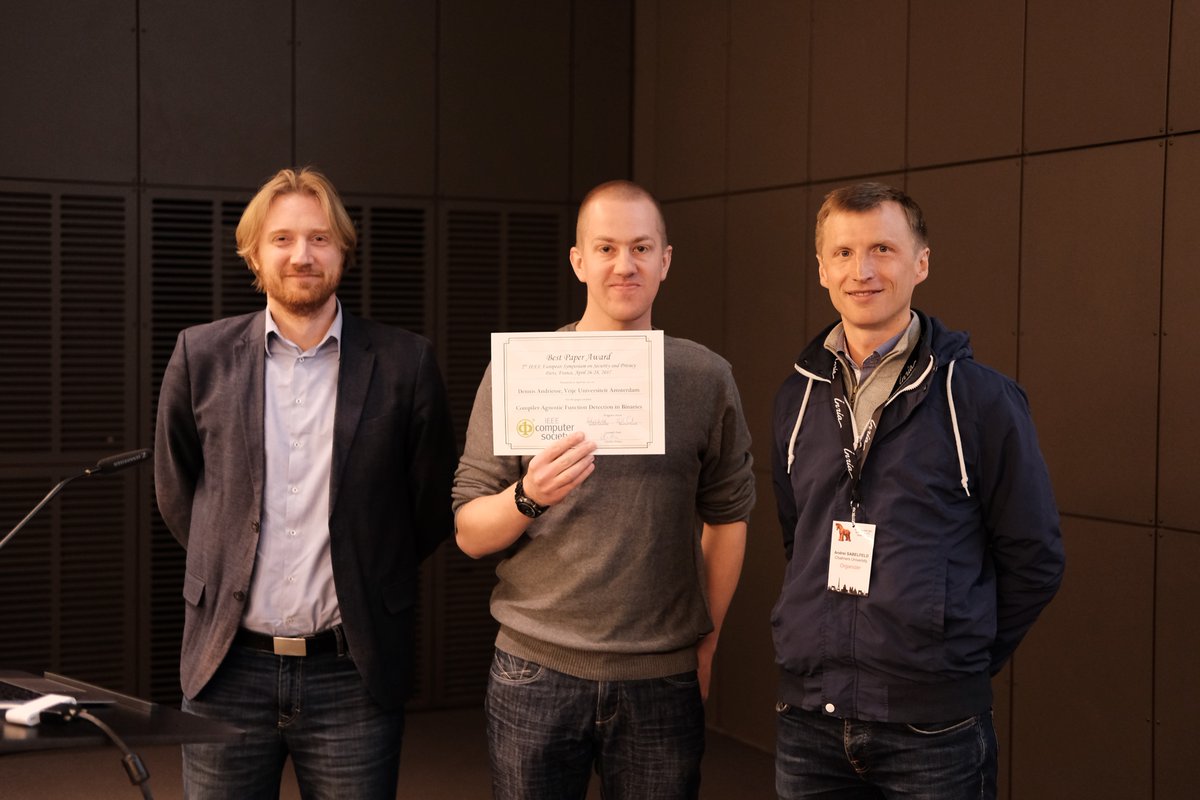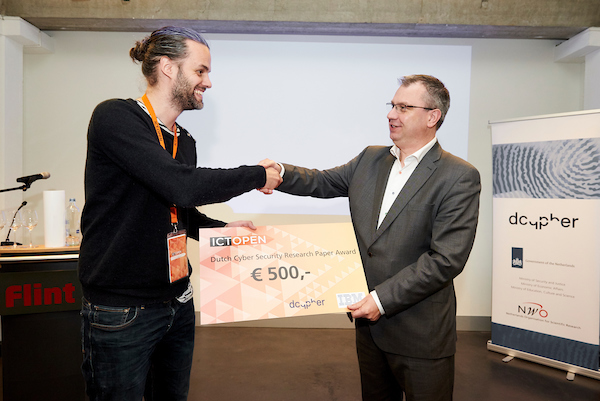 During the ICT.Open 2017 conference in de Flint Amersfoort, Victor won  the best Dutch Cyber Security Research Paper (DCSRP) award for Drammer. Published at the CCS'16 conference in Vienna, Drammer shows hardware bit flips on mobile devices and their reliable exploitation for the first time.
DCSRP recognizes the best recent non-commercial scientific cyber security research paper in the Netherlands. More information can be found here.